Grid resiliency was the central topic of the 2022 GridFWD conference in Denver, Colorado. The 2023 conference is coming back to the Pacific Northwest this year and building on the previous one with the focus on advancing the electric grid by embracing disruptions.
As more states set ambitious decarbonization targets, the integration of variable renewable resources in the power system, together with an increase in the frequency of extreme weather events and wildfires, increases the need for greater grid resiliency. The increasing penetration of distributed energy resources (DERs) in the system can exacerbate the problem if the load from these assets is not managed. On the other hand, DERs can be part of the solution if used correctly, which requires deployment of controls, managed charging and optimization of dispatch to meet both customer and grid needs, including reducing risk associated with power quality issues (voltage anomalies and overloads).
In particular, there is one incoming DER load that has folks in the electricity sector concerned, and that is electric vehicles (EVs). When accounting for the Inflation Reduction Act (IRA) funding, BloombergNEF forecasts that more than half (52%) of passenger cars sales will be electric vehicles by 2030.[1] The increasing number of EVs on the road will put extra pressure in a grid system, compounded by increasing loads from electrification of buildings and other types of transport (buses, medium- and heavy-duty vehicles).
Problem or opportunity?
Load impacts of transport electrification are a central issue being debated throughout the energy industry. Without proper planning, these could provoke grid outages and reliability issues. On the flip side, EVs can serve as a grid asset. As Jamie Charles, Manager at Sunnova Energy mentioned during the Community Resiliency: What Role Does the Grid Play panel session, we need to start looking at EVs for the load potential that can be provided back to the grid. I couldn't agree more with his statement. EVs are mobile energy storage units which are critical in this transition to a cleaner grid. EVs can not only provide battery storage services, but also are a mobile asset. The realm of possibilities of how EVs can support resiliency is huge if we can create innovative ways to utilize this load when and where it is needed.
How can we mitigate the potential negative impacts of EV load growth and support grid resiliency?
Time of use rates
Let's start with one of the easiest ways to reduce the impact of EV load: time of use (TOU) rates. Recently, electric utilities have started developing specific EV TOU rates with the intent of reducing load impact from EV charging. According to SEPA analysis, in 2019 there were already 64 EV time-varying rates available in the U.S. with 58 of them being TOU rates.[2] TOU rates provide price signals for customers to reduce peak load, thus minimizing grid impact and reducing the need for grid investments and upgrades. While these EV TOU rates are marketed to households or commercial facilities with registered EVs, most utilities offer the residential sector a whole home energy consumption approach in which these rate structures allow customers to shift EV charging as well as other electricity usage (e.g., appliances) to off-peak periods. Alternative time-varying rate programs offer an annual fixed credit amount for charging EVs during off-peak hours. For instance, Xcel in Colorado offers different off-peak charging schedules for their customers to choose from and get rewarded with an annual bill credit for charging their EV in the agreed time period.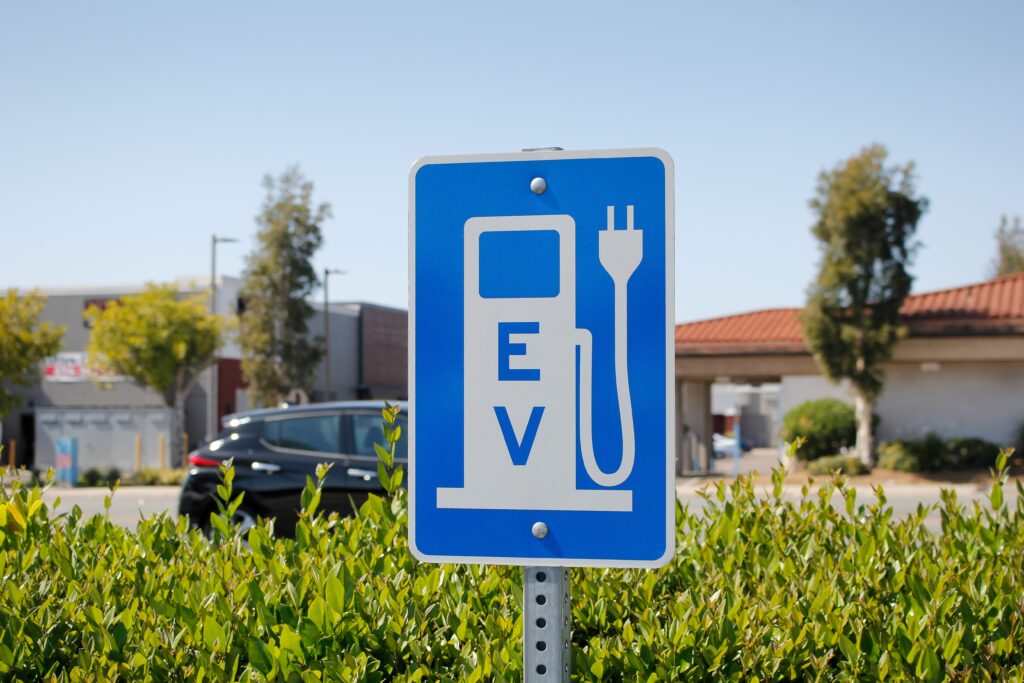 Managed charging
While EV TOU rates are a good solution to reduce this incoming load during peak times, as vehicle adoption increases, this solution alone is not enough to manage the increasing load. Managed charging—the use of communication signals to control EV charging—is going to be crucial to accommodate the incoming load in a way that the grid can support large-scale EV adoption. Interestingly, a Cadmus assessment[3] of transport electrification programs in California shows that most of the fleets that had electrified transport through utility incentives were not managing EV charging. This is a huge missed opportunity!
However, for managed charging to work properly, it has to be planned for from the start; the charging infrastructure has to be capable of managed charging and compatible with vehicles using the infrastructure to avoid interoperability issues, like EVs not accepting delayed charging. In the case of dumb chargers, vehicle telematics (when available) can be used to manage the charge of the vehicle. Additionally, other types of controls and communications can support managed charging by limiting the amount of load at a given site. For instance, workplace chargers, fleets or multifamily buildings can limit the total load demand by allowing a set number of chargers to be active at a given time, avoiding large infrastructure upgrades.
Vehicle to grid
Finally, vehicle to grid (V2G)—a technology that enables the electricity from the car to be pushed back to the grid—offers additional opportunities for EVs to help increase grid resiliency. However, opinions were varied across panelists at Grid Forward regarding when V2G would materialize. While no one doubts the usefulness and benefits that V2G will provide to the grid, some discuss it as a thing of the future, while others present it as if it is here now.
For instance, during a panel session at GridFWD 2022, Gregg Kresge, Senior Manager, Utility Engagement and Transportation Electrification at WRI, discussed the WRI Electric School Bus Initiative, which presented lessons learned from community engagement and the potential for electric buses to serve as high-capacity batteries to provide resiliency to the grid. More than 14 states have deployed V2G school bus pilot projects in the U.S. with mixed results, shedding light on important considerations when designing these programs.[4] Successful pilots were able to distribute electricity back to the grid, reducing emissions and the dependence on fossil fuel peaker plants.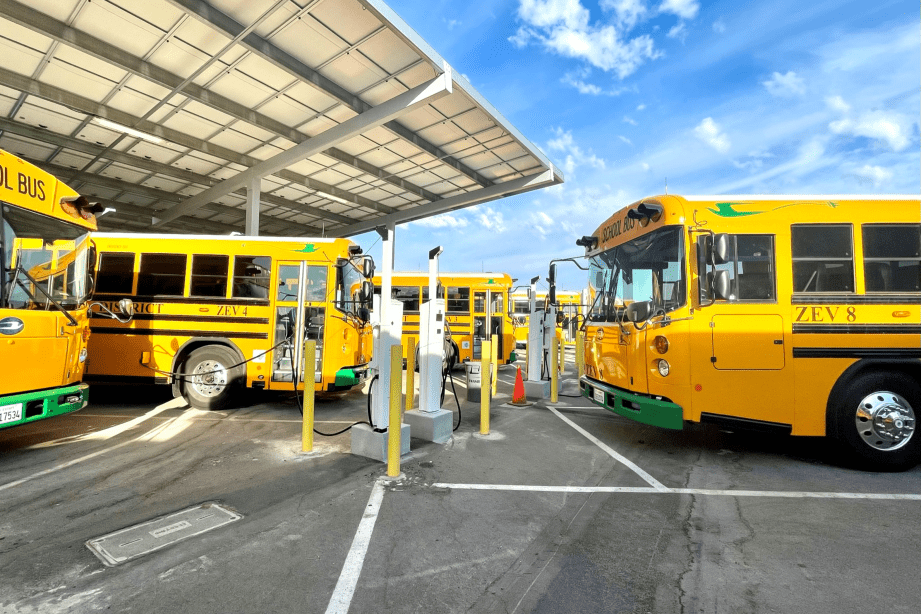 A recent study from SEPA on the state of bidirectional charging, including V2G, highlights the existence of technology, regulatory, interconnection, and customer barriers. However, the report also points out the opportunities for coordination and collaboration among different market actors, as well as the possibility of establishing new relationships with customers to overcome these barriers.[5] The report portrays several case studies, including a V2G project of Revel Rideshare commercial fleet in New York, aiming to understand the revenue opportunities from V2G applications and showcasing V2G in an urban fleet environment.
V2G pilot projects are being announced more frequently, new vehicles with V2G capabilities are entering the market, and regulations are being adapted to encourage V2G in a few states. Still, we are at an incipient stage to take full advantage of this increasing flexible grid asset. No doubt, V2G initiatives will continue to pop up at an accelerated rate.
The increasing penetration of EVs creates a unique sandbox for innovative market actors to embrace disruption and drive what resiliency will look like in the future.
---
[1] https://www.bloomberg.com/news/articles/2022-09-20/more-than-half-of-us-car-sales-will-be-electric-by-2030?leadSource=uverify%20wall
[2] https://sepapower.org/resource/residential-electric-vehicle-time-varying-rates-that-work-attributes-that-increase-enrollment/
[3] https://www.cpuc.ca.gov/-/media/cpuc-website/divisions/energy-division/documents/sb-350-te/sb-350-standard-review-programs-annual-transportation-electrification-evaluation-2021.pdf
[4] https://electricschoolbusinitiative.org/3-design-considerations-electric-school-bus-vehicle-grid-programs
[5] https://sepapower.org/resource/the-state-of-bidirectional-charging-in-2023/