Residential Lighting Market Update
ENERGY STAR 2.0, EISA 2020 and New Market Actors
When: Wednesday, July 13, 2016
Time: 12:00-1:00 PM, PDT
Presenters: Doug Bruchs, Elizabeth Daykin, Rob Carmichael
Please sign up here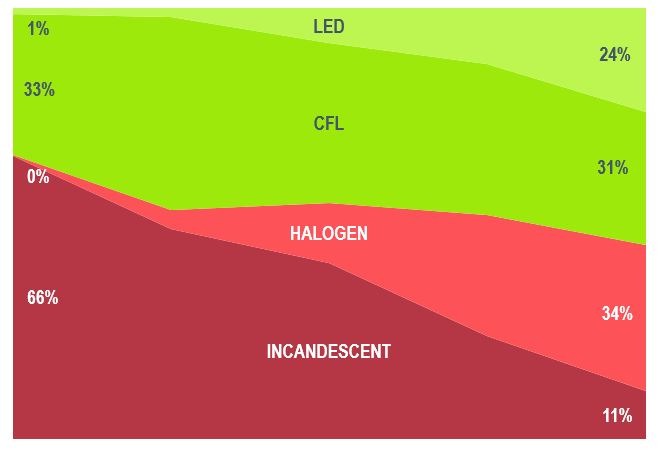 The residential lighting market is continuing to evolve. The dramatic performance advancement, cost reduction and availability of LEDs, together with regulations on traditional technologies are causing significant market disruption and creating new challenges for utility programs.
For the last year, Cadeo has researched the residential lighting market for Bonneville Power Administration using sales and shelf stocking data provided by the Northwest Energy Efficiency Alliance, and qualitative insights from lighting market actor interviews and industry conferences. We'd like to share our findings with the larger energy efficiency community to help everyone gain a greater understanding of the rapidly changing residential lighting market.
To learn more about our research, please visit our Projects page.